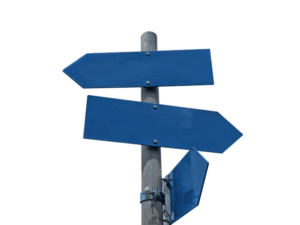 There is no 'one size fits all' but, in addition to receiving a diagnosis and treatment, these are steps to be aware of:
Report your symptoms to the Yellow Card Scheme (see below) When doing so, open an account with them and keep screenshots of what you have submitted.  They will email you a receipt.  It is important to update these from time to time and ensure they do not go 'missing'
Find out if you are entitled to any benefits
Apply to the Vaccine Injury Scheme (see below)
Consider joining a support group.  You can join ours here 
Read through our resources page and others linked here. 
Be aware that brainfog is a common issue, so ask a friend or relative to help you
We cannot give medical advice but are happy to share the resources we ourselves have found useful.  Please visit our treatments page by clicking the button below. 
Conditions common to vaccine injury - more to come!
.
There are a variety of conditions that our group members have been diagnosed with, some with overlapping symptoms. We cannot give medical advice, but we hope that sharing from our experiences can help you. 
Postural orthostatic tachycardia syndrome (POTS)
The most obvious symptom of this is that when you stand up from resting, your heart rate increases and you feel dizzy. It can cause chest pain, nausea and affect control of normal bodily functions. POTS is closely associated with dysautonomia
Dysautonomia is when your Autonomic Nervous System is not working properly and the automatic functions that we don't normally have to think about start being disrupted, for example heart rate, blood pressure, kidney function, temperature control. You can also get dry eyes and mouth with this.
Mast Cell Activation Syndrome (MCAS)
If you are suddenly 'allergic' to everything with either gastric or bowel issues, itchy skin, breathing issues or rashes combined with other new symptoms, like burning skin, aching limbs, sleep disturbance, chest pain, fatigue or aching limbs, it could potentially be MCAS.  This condition is not uncommon with long covid or vaccine injury.                                                                 
When you are unexpectedly bereaved it can be overwhelming.  There is so much to do and very few of us have walked this path before and don't know what to do.  There are step by step guides that can help – but try to have someone you trust help you.  Also ensure that you make time for yourself throughout the day, to cherish yourself and look after yourself physically and psychologically. Choose the people you have around you that will help, not crowd you. Visit our mental health resources page for more tips and links to help.
Apart from seeing a doctor, there is still more you can do to help yourself.  
SET BOUNDARIES – Decide what you can cope with and what you need/want to do and stick to that.  Don't be ashamed to say no.
ALLOW PEOPLE TO HELP YOU – this makes them feel better and frees up time and energy for you to do other things to get well – like resting!
PACING – intersperse activity with periods of rest.  Perhaps 30 mins of each – work out what is good for you
AVOID NEGATIVE PEOPLE – when you are trying to get well, it is ok to be a little selfish!
To help heal it is important to rest and support our  parasympathetic nervous system.  There are lots of ways to do this: box breathing, meditation, humming, singing, hugging, ear massage to stimulate your vagus nerve, praying, cold showers over your head for one minute, spending time in nature, brain retraining programs such as Gupta.  There are loads of types of meditations: centering prayer, body relaxation such as YogaNidra, ones that focus on your emotions and letting go.  The important thing is to PACE yourself, not feel obliged to overdo things and never be rushed.  
DEVELOP A GOOD SLEEP ROUTINE.  How?  Avoid electronic devices a couple of hours before sleep time.  Your bedroom is for sleep, relaxation and intimacy only – no work or devices!  Before bed, turn off all bright and blue lights and light candles.  Have a warm (not hot) bath. Go to bed every night at the same time and get up each day at the same time.  When you wake up, get outside in sunlight immediately, or stand or sit at a window for a few minutes.  You can read more here.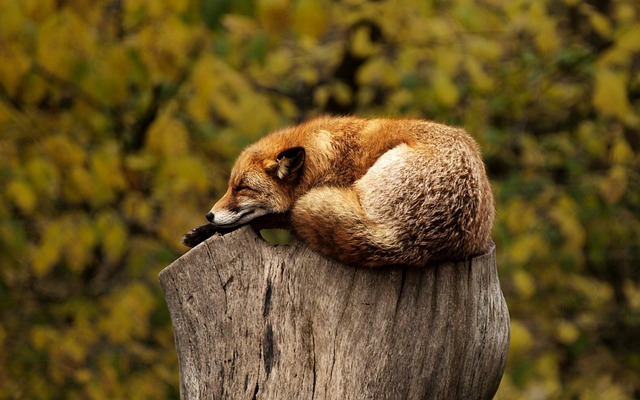 When you are chronically ill or bereaved, the last thing you can face is filling out forms for benefits.  There are organisations that can help!  
If you are feeling suicidal, call Samaritans on 116 123 (Freephone 24 hours a day, 7 days a week).  It is so important to speak to someone.  Or Chat with them online.  It really helps to talk to someone and no-one will judge you.  There is also a fabulous website "Staying Safe"
If you're struggling and you're not sure if you want to live or die, can you, just for now hold off making this decision and keep reading and watching the videos for some ideas about how to get through.
There may be things that you – and other people – can do to make things better
If you find yourself chronically ill or suddenly bereaved, it is important to look after your mental health as well as your physical health.  Both experiences can be very isolating and support can be found by joining support groups or by reaching out to established organisations. 
If you are experiencing anxiety or panic, there are loads of strategies you can implement to help yourself and of course, it is always important to let your family, friends or GP know what is happening.  
Some conditions can affect your amygdala, an area of your brain involved in fear, anxiety and emotional processing.  Others can affect your nervous system, causing anxiety.  Depression and anxiety can be normal because of our situation but also caused by your condition.  Whatever the cause, it is important to cherish yourself. 
Vaccine Damage Payment Scheme
If you are severely disabled or bereaved as a direct result of a vaccine, you can claim a Vaccine Damage Payment.  This  is a one-off tax-free payment of £120,000. You have to prove causation and also that you are 60% disabled, however, if you are turned down you can appeal as often as you like.  You must make the initial claim within 6 years of receiving the vaccination. 
The yellow card scheme is there to track any adverse reactions to medical interventions.  It is important that if you have had an adverse reaction, if your doctor has not already submitted a report that you do so.  Try NOT to register as a guest user but create a log in so that you can update your report with important information like your vaccine batch number and if you get worse. 
Once you have registered, HMRA will send you an acknowledgement and a reference number.  Keep hold of this for logging in in the future or for correspondence.